Corsica at your leisure
Would you like to discover Corsica in complete freedom in a fitted van? Would you prefer to give priority to authentic encounters and immersion in the Corsican way of life to simple nights in a campsite?
If you are looking for tasty and warm stopovers in the heart of nature, you want to discover the soul of Corsica off the beaten track.
That's what we offer you! Through our App, available on Google Play and the App Store, you have access, in real time, to the offers of all our winegrower partners, farmer-producers, craftsmen, breeders, and inn-farm managers listed throughout Corsica. These passionate islanders welcome you to their land, giving you a dedicated pitch so that you can spend pleasant nights there in complete tranquillity.
Not only do you have access to exceptional parking places for unforgettable encounters, but you will also be able to follow the best routes in the area thanks to our application that geo-locates your route. It's an adventure with the assurance that you won't miss anything on your route!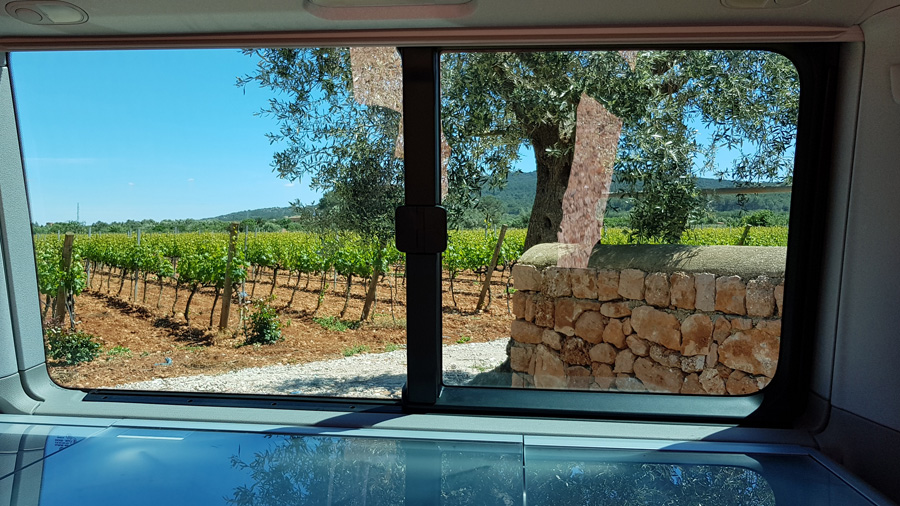 You can choose to spend one or more nights with those who best suit your preferences.
The application lists their offer, accessibility and payment conditions. Some will welcome you in return for a reservation for a meal in their restaurant or against the purchase of local products from their production or that of their neighbours.
From your personal space, you can also share opinions, tips and information with the "Europe Active" community.
Discover one of our hosts
Geolocalisable, guests are easily found thanks to the GPS navigation integrated into our application. From their GPS location, you have access to the surrounding tourist attractions, whether natural or cultural, and their descriptions. Don't hesitate to use them to plan your day's activities.
Here is one hosts to discover, among the many that are proposed to you in the application.
Pero Longo Estate
Between Propriano and Bonifacio, near Roccapina, discover the Pero Longo wine estate. Come and take a breath of fresh air in its vineyard fields, with a breathtaking view of the Corsican mountains. Wake up to the sound of birdsong in your fitted van. Not far from the sea, you will be able to enjoy the pleasures of the island.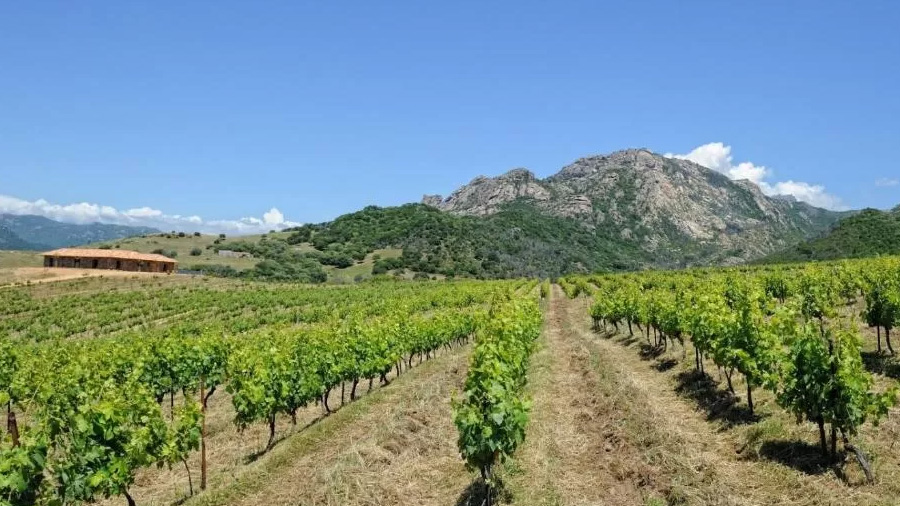 You can stay peacefully at the domain with your own van. The Pero Longo estate respects the terroir, its grapes are part of the biodynamic culture, they are picked when fully ripe. You can enjoy local dishes in their restaurant, open during the summer season.
Proposed offer:
Field to spend the night and access to a water point (shower, washbasins and toilets) in return for the purchase of a service (meal) or the purchase of wine.
Electricity fee: 2,7 euros.
Access to the swimming pool and the restaurant.
Intrigued by our hosts?
Would you like to find out more about the islanders you will be spending one or more nights with? Do you want to find out about the different services they could offer you?
One thing is certain: far from the crowds, you will spend genuine nights discovering the Corsican way of life.