Find more about our VW California Beach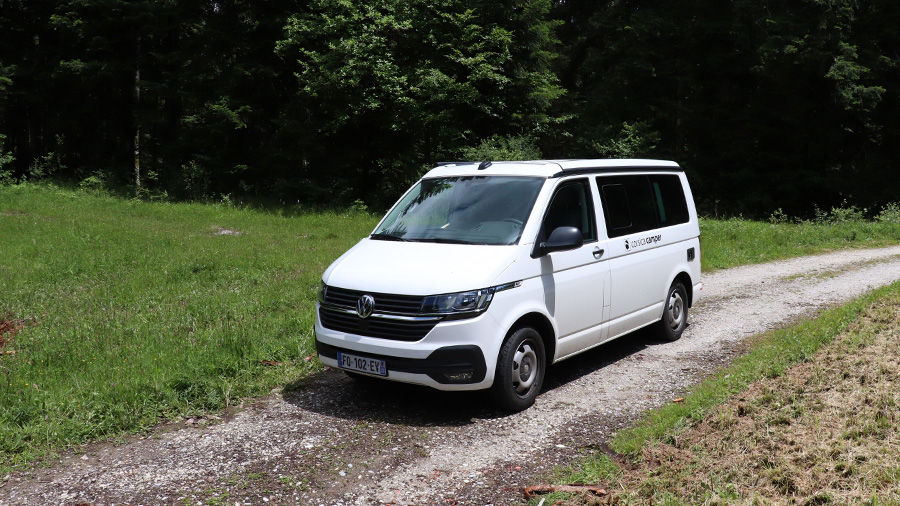 Model : 2.0 TDI
Number of seats: 5 people in driving mode
Number of berths: 2 beddings (120/150 x 200 cm) for 5 people
Gearbox : DSG7 7-speed dual-clutch automatic transmission with steering wheel-mounted gearshift feature
Power: 150 PS, 7 CV
Combined consumption: 6.1 L/100km
Instructions for use
To save you time on the day of the rental, we invite you to watch these videos explaining the different features and tips of our camper-van.
Equipement
A Volkswagen vehicle is full of equipment. Whether for driving comfort or camping, your van has all the equipment needed.
2 beds are at your disposal, a high bed on a last generation bed base, extremely comfortable under the manually raisable roof with a size of 120x200cm and a second low bed with a very large size of 150x200cm which can easily accommodate two adults or three children.
1 fire point (gas) is at your disposal for cooking. This is concealed in the vehicle wall and slides out of the way to be unfolded. This saves a lot of space.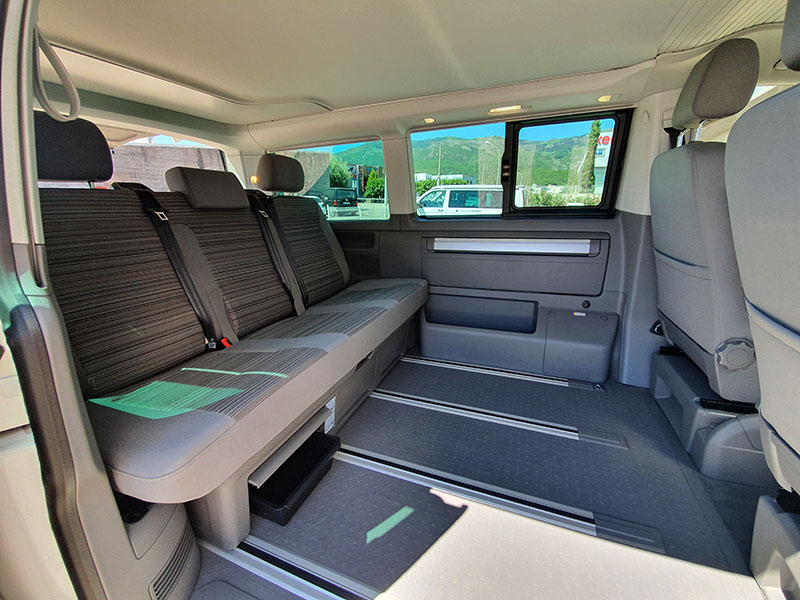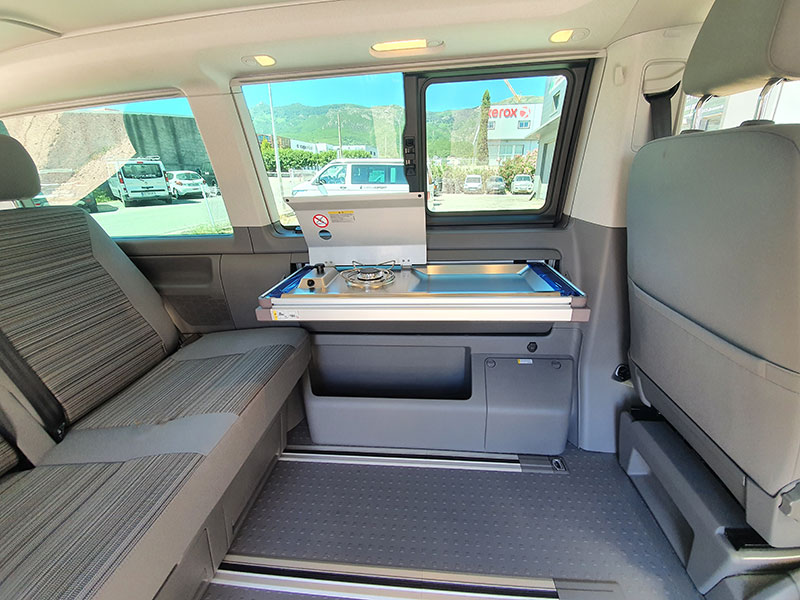 2 chairs and an outside table are supplied with the vehicle, rest assured that VW has managed to hide them so that they do not take up any space in the passenger compartment.
Too much sun? The outdoor awning will protect you from radiation and provide shade for a month in Corsica.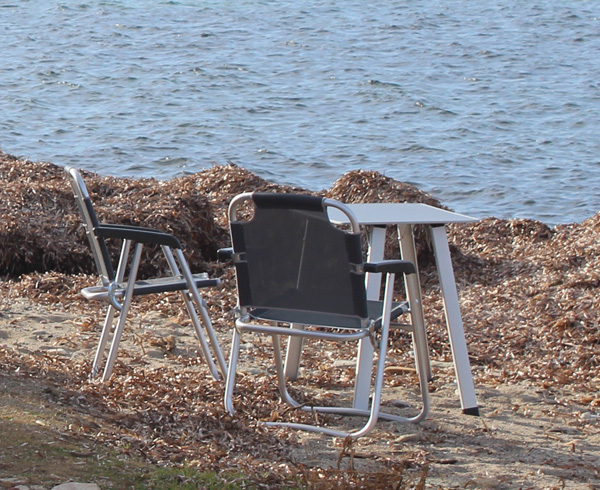 Our T-shirt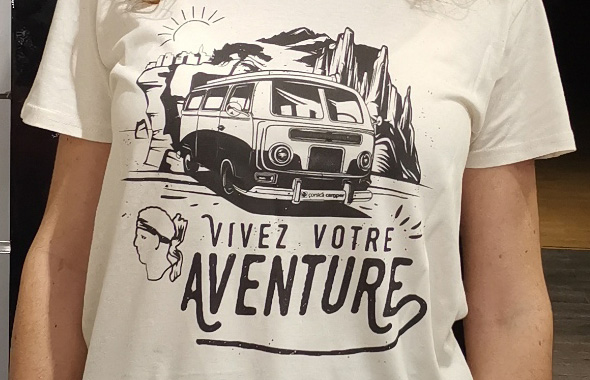 Leave Corsica with a souvenir of your stay in a camper...
Full insurance
When you rent a car with Corsica Camper, you benefit from comprehensive insurance.
All information on insurance and damage waiver.
Bike rental or paddle boards?
We want you to get the most out of your holiday on Corsica. So why not hire some toys too? We have the largest bike rental office on the island, with a wide range of carbon road bikes, mountain bikes, leisure and electric bikes. Learn more about renting bicycles and equipment here.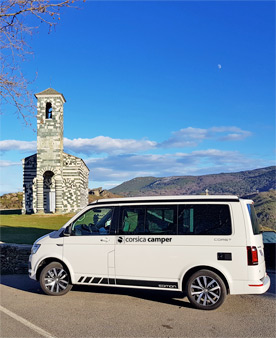 Package holidays
Do not worry about anything! Accommodation, road-book, insurance, our packaged tours are the ideal solution for your holidays in Corsica.